"Finding Money Through Cash Flow Analysis".
Posted by Miles Rubinoff on 10 May 2016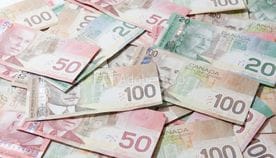 Working with clients it is easy to learn the wishes they have but often times the money has not been available to fund their wishes right away. Using my Cash Flow Analysis we uncover money that clients aren't aware they are miss spending and they suddenly have money to fund their wishes as well as protect themselves well and save for the future better than their current position.
If you are interested to conduct a no obligation Cash Flow Analysis please contact me @ 416 454-5142 or miles@brashfinancial.ca
www.brashfinanical.ca

Author:
Miles Rubinoff
About: President of Brash Financial Inc. A Senior Sales Executive with over 19 years experience in the Financial Services industry providing sales Development and Education to Advisors, Clients and Distributors. Have held Senior Executive Sales Management and Leadership roles representing Insurance and Financial Management Companies across the Country within the Investment and Insurance Divisions.
Connect via:
Twitter
LinkedIn