Do you have the right coverage you need?
Posted by Miles Rubinoff on 5 April 2016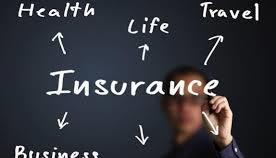 Do you know what coverage you have and when you last reviewed it?
Do you know what coverage you need and the various types to cover you, before you need it?
If it sounds like you would benefit from a no obligation review contact me to set up an appointment at miles@brashfinancial.ca
or @ 416 454-5142 www.brashfinancial.ca

Author:
Miles Rubinoff
About: President of Brash Financial Inc. A Senior Sales Executive with over 19 years experience in the Financial Services industry providing sales Development and Education to Advisors, Clients and Distributors. Have held Senior Executive Sales Management and Leadership roles representing Insurance and Financial Management Companies across the Country within the Investment and Insurance Divisions.
Connect via:
Twitter
LinkedIn