When is the last time you reviewed your Financial Plans?
Posted by Miles Rubinoff on 11 May 2016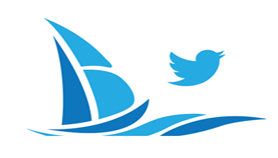 When was the last time you reviewed your Financial Plans, Insurance bought years ago, Investments old and new money. If you don't know when you last reviewed policies and plans bought in a while its time for a review. Small tweaks can add up to a lot of savings before and in retirements.
For a no obligation review please contact my office to set up your next review and see how your plans are working as hard for you as you are for them.
Miles Rubinoff President
Cell: 416.454.5142
Office: 416.849.2931
Email:miles@brashfinancial.ca

1700 Langstaff Road, Suite 1001. Concord, Ontario. L4K 3S3
For immediate assistance please contact Hayley Rubinoff at hayley@brashfinancial.ca
Wealth Creation, Wealth Preservation, Wealth Transfer
Have a look at my recent article - Click Here to View the Article

Author:
Miles Rubinoff
About: President of Brash Financial Inc. A Senior Sales Executive with over 19 years experience in the Financial Services industry providing sales Development and Education to Advisors, Clients and Distributors. Have held Senior Executive Sales Management and Leadership roles representing Insurance and Financial Management Companies across the Country within the Investment and Insurance Divisions.
Connect via:
Twitter
LinkedIn